There are many tell-tale signs of roof decay. Many are small and go unnoticed until leakage beings. Below are are the major symptoms of roof decay that you should be aware of and that can be easily fixed by calling A Roofing Specialist and Home Improvements.

Alligatoring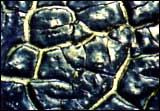 Alligatoring is when smooth surface asphalt roofs dry out by being exposed to the sun, causing cracks to form in large segments in the surface asphalt. If not fixed, these cracks can turn into splits in the roof membrane. Water can then enter the roofing system from these splits, which then causes leaks in the interior of the house.


Bare Spots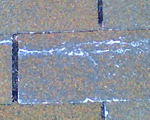 Granules and asphalts oxidize and wear away overtime because of weathering,causing bare spots.this wearing away causes the roof felts to be exposed to the elements.when roof felts are exposed,due to uv rays and heat,they lose their volatile oils making them vulnerable to moisture absorption and premature failure.


Blisters


Blisters are formed when there is a lack of adhesion beneath the roofing material and moisture enters, pushing the roofing material up and making it soft and spongy. Foot traffic on the roof can rupture the the blister, cracking the roof membrane and allowing water to enter the roofing system and causing leaks.


Deterioration of the Flashing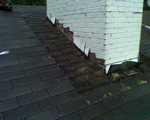 Change in color and pulling away of flashing ,needs to be repaired. this leads to premature failure of the system.and causes roof leaking into home or building.

Ruptures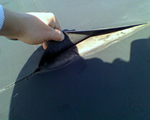 Ruptures are breaks, punctures, and/or cracks that occur in the roofing membrane. Ruptures can be caused by many sources, but whatever the cause can lead to leaks in the interior of the building and damage to the roof insulation, roof system, and roof deck. Repairs should be made immediately to avoid premature failure of your roofing system.


Splits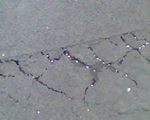 Movement of the substrate can cause splits or fractures in the roofing material. Splits can cause leaks in the interior of the building, saturated insulation, and deterioration of the roof deck.

Quality maintenance is the key to ensuring the longevity of your roof.

A Roofing Specialist can regularly inspect, clean, and keep your roof in top notch shape. Our plan helps to prevent water damage, missing shingles, and faulty flashings, within time and budget. As part of our thorough inspection, we will also drain systems, reapply caulking, and fortify your roof with high quality repairs. Contact us today and we will customize a plan to meet all your needs!
We also specialize in snow removal services, and help you save on costly repairs. We can remove the heavy snow from your roof in a timely, and cost effective manner. This can help prevent damage, corrosion, and other factors that will shorten the livelihood of your roof.

A Roofing Specialist believes in professionalism, dependability, and customer satisfaction that goes above and beyond the norm. Our experienced crew will perform the following:


Remove the heavy snow from the roof, and make sure the ventilation systems are all functioning properly.
Eradicate ice dams and validate proper water flow.
Clear all areas of fallen snow during removal, including driveway, footpath, and steps.
Dambuster De-Icing pucks can be installed along the eaves, if deemed necessary. (Additional Charge)
Pricing rates depend on slope, size, and volume of snow on your roof. Contact us today for a quote!